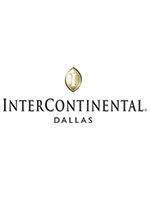 Combining upscale accommodations with premium amenities like courtesy shuttle service and the city's premier event space, InterContinental® Dallas is an excellent choice for business or leisure travelers. Throughout your stay, you will bask in our warm Texas hospitality. Boasting natural textures inspired by the Texas landscape and works by local artists, our recently redesigned lobby and restaurant are the perfect place to unwind before or after an exciting day in Dallas.
Please click here to see full details



Warning!
Future Watchers is not afiliated with CDM Media. The link on their website to ours does not indicate any relationship, and appears to be intended to deceive.